Vrouwenrechtenorganisaties: maak abortuspil beschikbaar bij dokter
Vandaag lanceren 13 organisaties voor vrouwenrechten een burgerinitiatief om de abortuspil uit het Wetboek van Strafrecht te halen. Het nieuwe kabinet doet niks voor de toegankelijkheid van die pil. De organisaties vinden dat daarmee de klok achteruit wordt gezet voor ongewenst zwangeren. Zondag 19 November om 12 uur is er een demonstratie op de Nieuwmarkt voor de Waag in Amsterdam.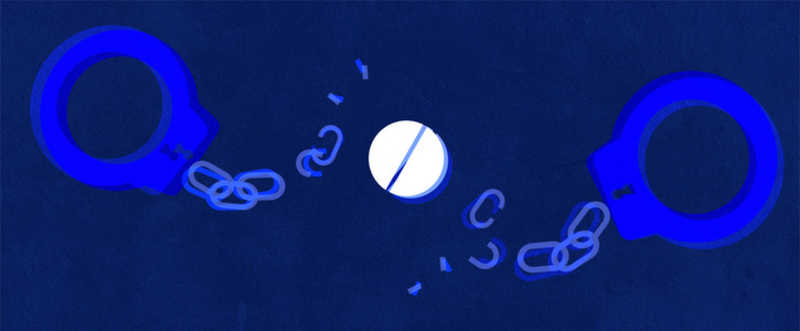 Rebecca Gomperts, Women on Waves, "Zeker nu abortusklinieken worden gesloten moet de abortuspil uit het Wetboek van Strafrecht."
Anniek de Ruijter van proefprocessenfonds Clara Wichmann: "Wij vinden dat iedereen in Nederland recht moet hebben op toegankelijke zorg rond anticonceptie en zwangerschap. 

Met de abortuspil kun je een ongewenste zwangerschap tot 9 weken  afbreken. Deze pil kan veilig en effectief door de dokter worden voorgeschreven. Toch is het zo dat de abortuspil onder het Wetboek van Strafrecht valt. Daardoor is de dokter strafbaar als ze dit medicijn voorschrijven buiten de abortuskliniek.  
Volgens de organisaties blijft laagdrempelige toegang een probleem, want  zolang de abortuspil in het Wetboek van Strafrecht staat: 
●  Moeten ongewenst zwangeren naar anonieme klinieken met enorme wachtrijen; 
●  Is het stopzetten van een zwangerschap ontoegankelijk en onnodig emotioneel belastend;
●  Zijn vooral kwetsbare groepen die de huisarts als vertrouwenspersoon nodig hebben het slachtoffer. 
Nadere informatie voor de redactie: Het burgerinitiatief wordt gestart op progressief platform DeGoedeZaak: www.degoedezaak.org/abortuspil. 
Het burgerinitiatief wordt gesteund door: The Feminist Club Amsterdam, Women on Waves, Clara Wichmann Fonds, Women's March the Netherlands, WOMEN Inc. - Vrouwennetwerk, Rutgers - Kenniscentrum op het gebied van seksualiteit, Atria -Kennisinstituut voor Emancipatie en Vrouwengeschiedenis, Emancipator - voor mannen en emancipatie, WO=MEN - Dutch Gender Platform, Womens March Netherlands, World of Womens March, Friends of the Earth International, Platform Zijn, We Reclaim Our Pride. 
De demonstratie wordt georganiseerd door The Feminist Club Amsterdam en vindt plaats op zondag 19 november, van 12.00 - 14.00, op de Nieuwmarkt voor de Waag in Amsterdam. Hier zullen verschillende sprekers een toespraak houden. Voor meer informatie zie www.degoedezaak.org/demoabortuspil.