Legal Position of Women on Waves tlll 2018
Una breve explicación de nuestra situación legal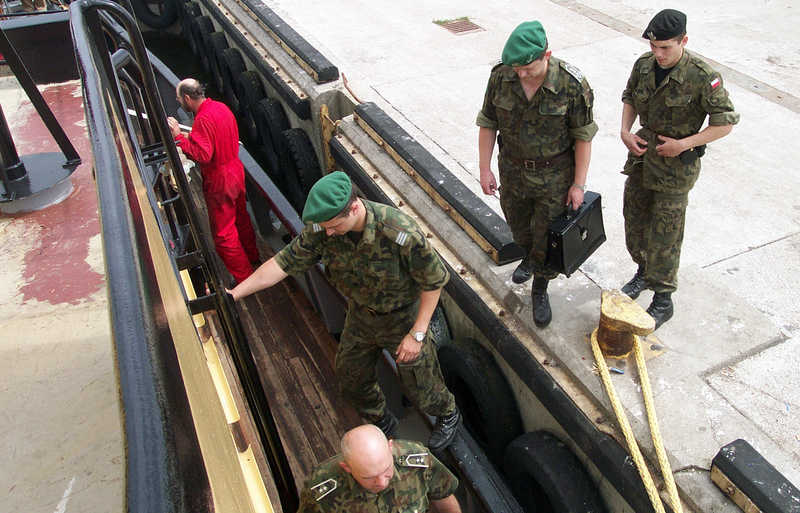 De acuerdo con la Ley Holandesa de la Interrupción del Embarazo, (la WAZ) el tratamiento del aborto sólo es legal en las clínicas a las que se les ha concedido una licencia por el Ministro Holandés de Salud, Seguridad y Deportes (Dutch minister of Health, Safety and Sports).
Women on Waves solicitó dicha licencia en 2001 para poder llevar a cabo abortos en el primer trimestre en su sala de tratamiento móvil. Esta solicitud fue denegada por el ministro holandés.
Después de recibir una protesta seguida de una apelación iniciada por Women on Waves, el Tribunal de Derecho de Amsterdam (Court of Law of Amsterdam) revocó la sentencia jurídica el 1 de junio de 2004, y dictaminó que el ministro tendría que tomar una nueva decisión. El 9 de julio de 2004, el ministro holandés decidió que después de 3 años de una batalla jurídica, Women on Waves finalmente recibiera la licencia en la que se le reconoce como una clínica oficial para la terminación del embarazo (WAZ-clinic). Sin embargo, el ministro holandés agregó una condición a esta decisión, la condición era que la sala de tratamiento móvil no podría ser usada fuera de un radio de 25 kilómetros del Hospital Slotervaart. Women on Waves hizo una apelación a esta condición en el Tribuna de Derecho de Amsterdam y ganó y desde 2008 la clínica móvil de Women on Waves tiene una licencia para realizar abortos en el primer semestre.
Sin embargo, los abortos muy tempranos hasta 6,5 semanas no están regulados por la ley del aborto holandés. Por lo tanto Women on Waves ha sido siempre capaz de navegar con el barco a pesar de que no tenía la licencia de la clínica. Como no hay necesidad de una sala de operaciones para tomar una pastilla, Women on Waves decidió salir de la clínica móvil en casa y navegar en un yate durante la campaña en España en 2008. Esto provocó que la inspección sanitaria holandesa pidiera al  Ministerio Público iniciara de nuevo los procedimientos legales contra Women on Waves. El fiscal se negó y dijo que no había ninguna indicación de que Women on Waves hubiera roto ninguna ley holandesa.