Abortion ship in Mexico
In collaboration with national and local Mexican organisations, the Women on Waves ship arrived in Mexico. Women with unwanted pregnancies in need of help can call 7559800548

On Friday April 24th at 10am there will be a press conference at the hotel Sunscape Dorado Pacifico Ixtapa, address Paseo de Ixtapa, Ixtapa. For more press information, please contact: (52) 55 40428376 and (52) 55 4551 0791 for Women on Waves or (52) 1 55 4010 6752 for the national and local organizations.
Abortion is legal throughout Mexico in cases of sexual violence. Furthermore, in each state there are different legal grounds for abortion, yet effective access is not ensured even in cases where abortion is legal. For that, in many other situations, Mexican women across the country need to bear the costs and logistics of traveling to Mexico City, where abortion has been legal on demand since 10 years. Those who cannot afford the travel  have to seek illegal abortion services and risk prosecution and sometimes even imprisonment.
 The right to safe abortion goes beyond ideologies and politics itself, as it is an urgent medical need and a fundamental human right that needs to be fully ensured in all the Mexican States. The Women on Waves ship is a human rights campaign to highlight the need for safe abortions throughout Mexico and the international solidarity of women across the globe.

In 2009, one million abortions took place in Mexico. In Mexico city, where abortion is legal on demand, the procedure is safe and effective, following the World Health Organization protocols, resulting in a low complication rate of 0.68%. Nationally, where abortion is legally restricted, the complication rate increases to 36% (Guttmacher Institute, 2008). Moreover, 9.2% of maternal deaths are the consequence of unsafe abortions (Freyermuth, Numeralia 2014, 2016). The lack of access and the criminalization of abortion endangers women's right to health, to the advancement of science and to a a life with dignity. 
The ship has all required permits to sail out and will be receiving women until Sunday, April, 23rd. The services on board the ship are provided according to high European medical standards.

Women who need help can call 755 980 0548

To improve woman's health status and to guarantee women's right to health, we urge:


The Mexican states where abortion is legally restricted to stop the legal prosecution and imprisonment of women who seek public healthcare facilities after undergoing miscarriages or abortions;
All Mexican states to comply with federal law and regulations regarding effective, adequate and unhindered access to abortion to victims of sexual violence, especially regarding NOM 046 and The General Law of Victims;
The states to press for changes in federal and state criminal code provisions on abortion to make them comply both with the Mexican constitution and the international human rights obligations ratified by the Mexican State, so that abortion on demand is no longer criminalized, at least during the first weeks of pregnancy;
The National Assembly to review the federal criminal code to update it accordingly to the provisions of the Mexican Constitution and the Mexican international human rights obligations and legalise abortion and to guarantee that the legislation provides for free and safe abortions on demand in all Mexican states.
The Ministry of Public Health to ensure that NOM 046 is fully complied to across Mexico, and that all women and girls have access to safe and effective abortions; to guarantee that post-abortion care is fully available for all abortion-related complications and that all medical and health staff abide by the principles of medical confidentiality and comply with the patients' right to privacy;
As it is important to take action to prevent unintended pregnancies, we also call upon:
The Ministry of Public Health to ensure access to a broad range of contraceptives so they are adequate to each woman's specific needs.
The Ministry of Education to ensure that all students have access to evidence-based sexual education in schools, in all school levels, to guarantee the full exercise of all sexual rights, strengthening the reproductive autonomy of each person.

For more press information, please contact: (52) 55 40428376 and (52) 55 4551 0791 (Women on Waves) or  (52) 1 55 4010 6752 for the national and local organizations. 


For more information on Mexico, abortion and human rights, please click here. 
You can donate to Women on Waves here. 
Partner organizations are here.
Here you can find all press releases about our Mexican campaign.

The Women on…
In this page you can see all the art: gifs and images made in support of the…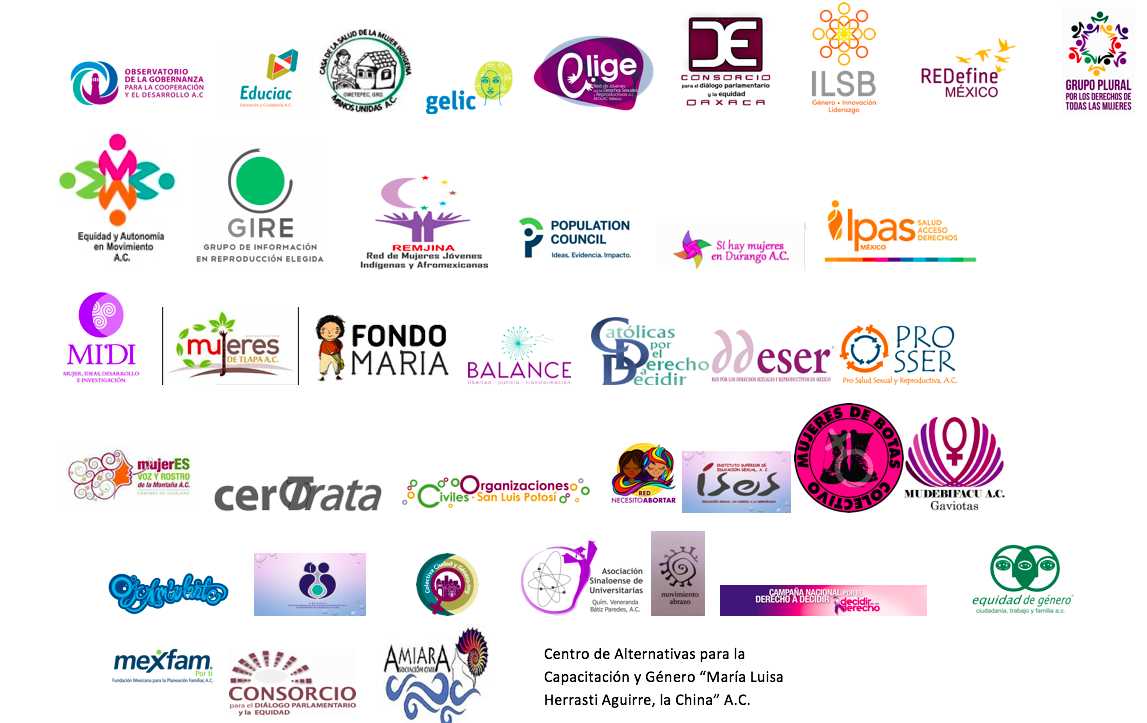 Here you can find all press releases about our Mexican campaign.

The Women on…
Women on Waves arrived in Ixtapa on April 19 th on the invitation of more than…