Women on Waves has supported the launch of safe abortion hotlines in Ecuador, Chile, Peru, Venezuela, Argentina, Pakistan, Indonesia, Kenya, Thailand and Morocco. The hotline volunteers give women information about how to use misoprostol themselves for a safe abortion. This information is based on research by the World Health Organisation and providing it is legally protected by the constitution and basic human rights agreements. If you click on the links below you can read more about these campaigns. Would you also like to start a safe abortion hotline and get training, please contact us!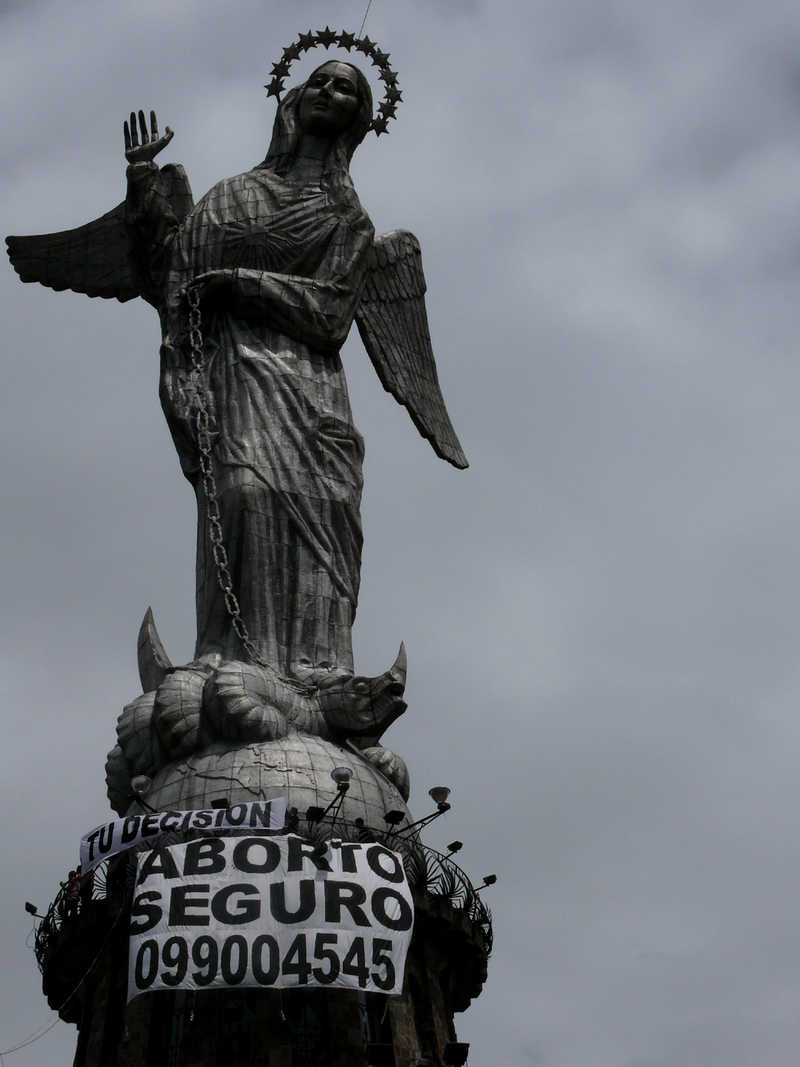 Women with unwanted pregnancies who need help can get information about the best use of misoprostol for a safe abortion through safe abortion hotlines. At this moment there are safe abortion hotlines in:
Africa
Kenya
To reach Aunty Jane, call:
0727101919
 (Safaricom)
0753700352 (Yu)
Malawi
Aunty Jane hotline hotline gives sexual and reproductive health information including information on the safe use of misoprostol.
The hotline can be reached at: (+265) (0) 884 773 300 or text  (0) 884 773 310
http://auntyjanehotlinemalawi.weebly.com/
Morocco:
Tel: (212) 0633234333
Asia
Bangladesh:
"Naribandhob" hotline can be reached at 088-01853-892424.
Indonesia:
*Safe Abortion Hotline*
 
(+62) 81 9889 240
(+62) 878 3955 5100
(+62) 857 2929 5100
 
Monday to Friday
10.00-17.00 WIB
Email : samsara.konseling@gmail.com
Website: www.samsara.or.id

Pakistan:
0307 - 494 07 07 - (Urdu, Punjabi)
0315 - 917 04 08 - (Urdu, Pastho)
0315 - 947 33 99 - (Urdu, Sindhi)
The hotline in Pakistan 03159170408 is working Monday to Saturday (9:00am-4: 00pm). But the hotine remains ON 24 hours, and the missed calls received after the working hours are responding back in the official working hours of Hotline.

Thailand
Safe Abortion Thailand

ศูนย์รับปรึกษาปัญหาท้องไม่พร้อม

083 99 44 212  8 โมง ถึง 10 โมงเช้า
089 006 3948  บ่ายโมงครึ่ง – สี่โมงครึ่ง ทุกวัน
084 46 34 647 จันทร์ – อังคาร เวลา 6 โมงเย็น – 4 ทุ่ม
086 517 0544 6 โมงเย็น ถึง สามทุ่ม  วันพุธ – ศุกร์

email : mychoice4mylife@gmail.com
website : tamtang.wordpress.com
083 99 44 212:  8-10 am daily
089 006 3948:  13.00 - 16.30 daily
084 46 34 647:  6pm - 10 pm Mon-Tues
086 517 0544:  6pm - 9 pm Wed-Sun

email : mychoice4mylife@gmail.com
website : tamtang.wordpress.com
 
Europe
Poland
If you need information about medical abortion and support, call from Monday to Friday between 10.00 and 20.00:

(0048) 725 892 134 (Plus)
(0048) 503 937 745 (Orange)
(0048) 730 861 724 (Play)

For more information visit: www.womenonweb.info

https://www.facebook.com/pages/Kobiety-w-Sieci/282948898401840

http://mojaaborcja.blog.pl/

Polish
Osoby poszukujące informacji dotyczących aborcji medycznej oraz wsparcia mogą kontaktować się z infolinią telefonicznie od poniedzialku do piatku od 10.00 do 20.00:

(0048) 725 892 134 (Plus)
(0048) 503 937 745 (Orange)
(0048) 730 861 724 (Play)
Więcej informacji: www.womenonweb.info

https://www.facebook.com/pages/Kobiety-w-Sieci/282948898401840

http://mojaaborcja.blog.pl/


South America
Argentina:
http://informacionaborto.blogspot.nl/
http://www.abortoconpastillas.info/
(011) 156 664 7070
Chile: 
http://abortoinformacionsegura.blogspot.nl
88918590
Ecuador:
jovenesdespenalizacionaborto.wordpress.com

Peru:
http://lineabortoinfosegura.blogspot.nl/

Venezuela:
http://infoseguraborto.blogspot.nl/
0426 1169496
Audio files safe abortion hotlines