Chile's Abortion Bill Approved by Senate Commission
Three out of five senators approved President Michelle Bachelet's proposal to allow pregnancy terminations in three circumstances.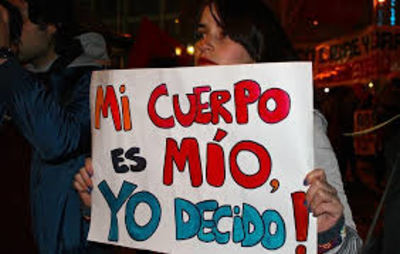 Chile's Senate Health Commission approved a bill decriminalizing abortion in three specific cases Tuesday, with the Christian Democratic Party voting for it—in a surprising move—inching one step closer to lifting a decades-long ban on the practice imposed in 1989 by the Augusto Pinochet dictatorship.
The draft will now go through the constitutional commission, before another debate in the higher chamber—a difficult path as the legislation has deeply divided lawmakers, including members of Bachelet's governing coalition.
In Chile, a woman who chooses to abort still risks up to five years in prison—even if her own life is in danger, her pregnancy is the result of a rape or the fetus is considered non-viable.
Only five other countries have the same ban: El Salvador, Nicaragua, Malta, the Dominican Republic and Vatican City. An estimated 120,000 women have illegal abortions in Chile each year.
Abortion in Chile was originally legalized in 1930, but in 1989 the Pinochet military regime banned the practice.
http://www.telesurtv.net/english/news/Chiles-Abortion-Bill-Approved-by-Senate-Commission-20160906-0031.html