Abortion Rights Are Under Attack All Over the Globe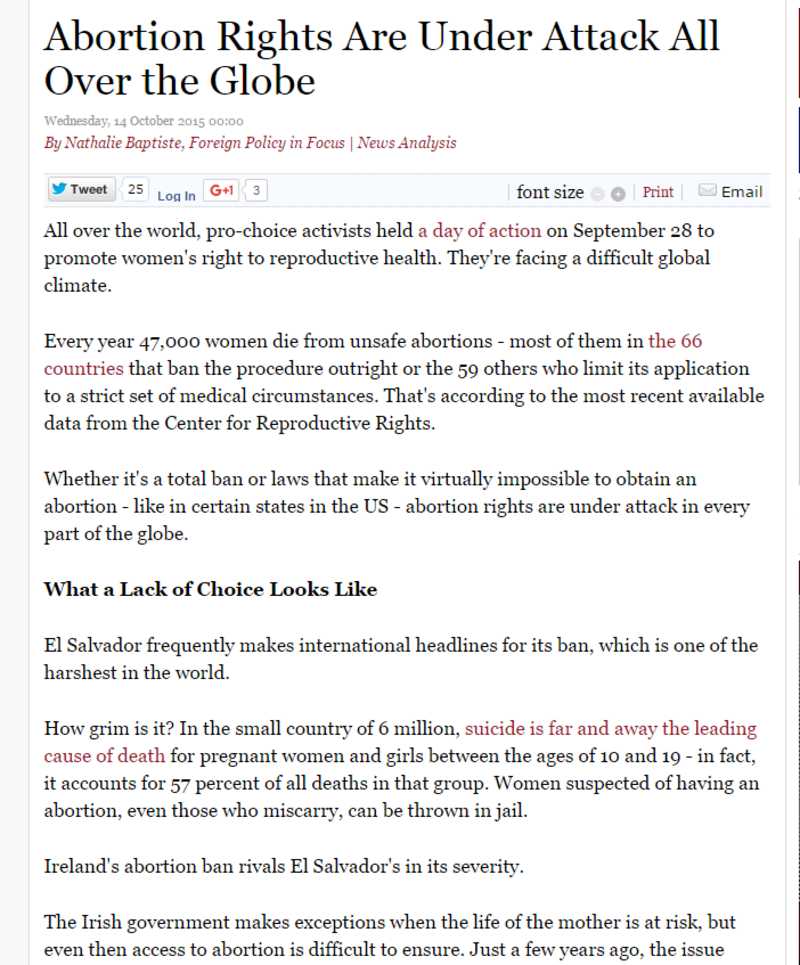 All over the world, pro-choice activists held a day of action on September 28 to promote women's right to reproductive health. They're facing a difficult global climate.
Every year 47,000 women die from unsafe abortions - most of them in the 66 countries that ban the procedure outright or the 59 others who limit its application to a strict set of medical circumstances. That's according to the most recent available data from the Center for Reproductive Rights.
Whether it's a total ban or laws that make it virtually impossible to obtain an abortion - like in certain states in the US - abortion rights are under attack in every part of the globe.
Please, check the article here: http://www.truth-out.org/news/item/33230-abortion-rights-are-under-attack-all-over-the-globe