Safe abortion saves women's lives
Did you know that induced abortion is one of the most performed medical interventions on the world.
Abortions will always be necessary as a backup even though women will use several forms of contraception. Even when using the best methods such as the contraceptive pill, the chance of failure is 2% each year pill.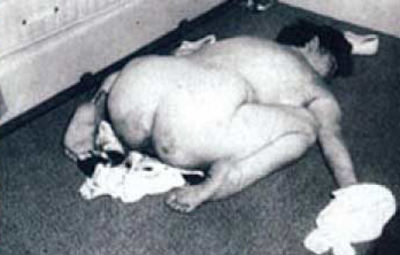 Induced abortion is one of the most performed medical interventions. Making abortion illegal does not reduce the number of abortions. 20 million of the 56 million abortions performed annually are illegal and unsafe. Legalization of abortion can prevent unnecessary suffering and death of women.
Facts about abortion:
Worldwide more than 1/3 of all pregnancies are unplanned.
Every year nearly 1/4 of all pregnant women worldwide choose to have an abortion (circa 42 million annually).
Approximately 25% of the world population lives in countries with highly restrictive abortion laws, mostly in Latin America, Africa and Asia.
The legal status of abortion makes little difference to overall levels of the estimated abortion incidence (making it illegal does not reduce the number of abortions).
Where illegal, it is primarily women without financial means or information who take recourse to unsafe abortion methods.
The poorer women are, the more likely it is that, faced with unwanted pregnancy, they will provoke an abortion themselves or go to a person without medical training, increasing health risks and the risk of hospitalization due to complications. Availability of safe and above all affordable abortion will also have implications for the future financial situation of such women and/or their families and can therefore be considered part of the struggle against poverty. Between 10% and 50% of unsafe abortion cases need medical attention. However, not all women seek health care when complications arise. Their decision to seek help depends on the legal status and fear of sanctions, accessibility (geographic and financial) of health services, social attitudes, and also the attitudes of health facility staff. Worldwide 47 000 women die each year from complications following unsafe abortions. Unsafe abortion is, therefore, a leading cause of the almost 287 000 maternal deaths estimated to occur each year. Globally one in eight pregnancy-related deaths, an estimated 17%, are due to an unsafe abortion. Every 9 minutes a woman dies needlessly as a result of an unsafe illegal abortion.
Rumania provides a unique case study of the factors that influence the use of unsafe abortion: in 1966 legal abortion was restricted and the abortion-related maternal mortality rate increased sharply, ten times higher than the average for the rest of Europe; in 1989 abortion was again made available on request and the number of maternal deaths fell sharply. By contrast the Netherlands has the lowest reported abortion rate Of the 29,266 abortions performed there in 1997, the complication rate for first trimester treatments was 0,3% with no resulting deaths whatsoever.
When, however, qualified persons with correct techniques perform abortions under sanitary circumstances, abortion is a relatively safe surgical procedure. In the United States, for example, the death rate for abortion is currently 0.6 per 100 000 procedures, making it as safe as an injection of penicillin.
Medical abortion with mifepristone and misoprostol or misoprostol alone is always safe, also when the medicines are taking without medical supervision by the woman herself. This risk is the same as when a woman has a natural miscarriage. Out of every 100 women that do medical abortions, 2 or 3 women have to go to a doctor to receive further medical care. Less than 1 in every 500,000 women who use a medical abortion die, making medical abortions safer than childbirth and naturally occurring miscarriages.
At this moment approximately 25% of the world population lives in 54 countries (mainly in Africa, Latin America and Asia) with highly restrictive laws that either ban abortion entirely or permit it only to save the life of the pregnant women.
Restrictive abortion laws violate women's human rights based on agreements made at the UN International Conference on Population and Development in Cairo, the Fourth World Conference on Women in Beijing and the Universal Declaration of Human Rights (article 1 & 3 &12 &19 & 27.1).
Resources:
http://www.guttmacher.org/pubs/fb_IAW.html
www.unfpa.org/public/home/publications/pid/10728