Vatican occupied by abortion rights activists!
The Vatican is decorated with a banner displaying the text "Abortion Pills, A Gift From God" and instructions how to do an abortion yourself with a medicine called misoprostol.
Visitors to the Vatican can see the banner after downloading the application Junaio from http://www.junaio.com/ on their smart phones or tablets, click on the magnifying glass in the right corner, search for "abortion", click on the "Women on Waves "log and turn till the small yellow dot in the right upper corner falls in the highlighted beam.
When looking at Saint Peter's Cathedral through the smartphone or tablet using the app, the big billboard hanging from the sky pops up in front of Saint Peter's Cathedral.

Not only the Vatican, but religious and governmental buildings all over the world have been virtually occupied. The action is an initiative by Women on Waves in collaboration with Women's Global Network for Reproductive Rights.
The action is marking September 28th, the International Day of Action for the Decriminalization of Abortion.  With the action women on Waves wants to ensure that women all over the world have access to information how to do a safe abortion with a medicine called Misoprostol, which is on the World Health Organization's List of Essential Medicines.
For more information about the action, please go to www.womenonwaves.org
List of places where the banners can be seen:
Argentina
Casa del Gobierno, Buenos Aires 
Cathedral of La Plata, La Plata
Municipality Building of La Plata, La Plata
Congreso de la Nación, Buenos Aires
Bahrain
Pearl Roundabout
Brasil
Mirante do Vale, São Paulo
Mosteiro de São Bento, São Paulo
Teatro Municipal, São Paulo
Comissão Municipal de Direitos Humanos, Sao Paulo
Tribunal De Justiça, São Paulo
Palácio Araguaia, Palmas
Catedral Metropolitana de Juiz de Fora, Juiz de Fora
Centro Empresarial Albert Ganimi, Juiz de Fora,
Christ the Redeemer, Rio de Janeiro,
Cathedral of Brasilia, Brasilia,
Chile
La Moneda Palace, Santiago
Catedral Evangelica, Santiago
Colombia
Fiscalia General de la Nación, Bogotá
Procuraduria General de la Nación, Bogotá
Catedral Primada de Bogotá
Metropolitan Cathedral of Santiago, Santiago 
National Congress, Santiago,
Dominican Republic
National Palace, Port-au-Prince
Ecuador
Virgen de Quito, Quito,
Egypt
El-Tahrir Square, Cairo,
Honduras
Congreso Nacional de la República Tegucigalpa
Cathedral, Tegucigalpa, Honduras
Hungary
Matthias Church, Budapest,
India
Taj Mahal, Agra, India
Gateway of India, Mumbai, India
Indonesia
The National Monument, Jakarta,
Borobudur, Magelang,
Iran
The Iranian Parliament, Tehran
Ireland
St. Patrick's Cathedral, Dublin
Iraq
Iraqi Parliament Building, Baghdad
Israel
Dome of the Rock Mosque, Jerusalem
Western Wall, Jerusalem
Italy
St. Peter's Basilica, Rome,
Japan
Tokyo Metropolitan Government Building, Tokyo
Jordan
Raghadan Palace, Amman,
Kenya
Kenya Parliament Buildings, Nairobi
Supreme Court, Nairobi
Jamia Mosque, Nairobi
Malaysia
Petronas Twins Towers, Kuala Lumpur
Malta
St. John's Co-Cathedral, Valletta,
Mexico
Cathedral of the Assumption of Mary of Mexico City, Mexico city
Morocco
Assembly of Representatives of Morocco, Rabat
Nicaragua
Corte Suprema de Justicia, Managua,
National Assembly of Nicaragua, Managua,
Nigeria
National Assembly of Nigeria, Abuja,
Northern Ireland
Saint Anne's Cathedral, Belfast
St. Peter's cathedral, Belfast
St. Columb's Cathedral, Derry
Palestine Authority
Church of the Nativity, Bethlehem
Peru
Cathedral of Lima, Plaza de Armas, Lima
Philippines
Catholic Bishop's Conference of the Philippines, Manilla,
Quiapo Church, Manilla,
San Agustin Church, Manilla,
Poland
National Stadium, Warsaw,
The Palace of Culture and Science, Warsaw
Parliament Building, Warsaw
Russia
The Cathedral of Christ the Savior
Somalia
Fakr ad-din Mosque, Mogadishu
Spain
Cathedral, Barcelona
Puerta de Alcala, Madrid
Catedral, Granada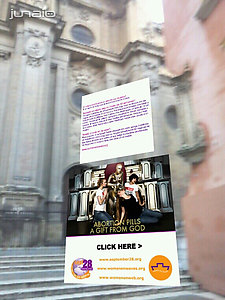 Iglesia de Santo Domingo, Granada,
Ministerio de Justicia y Congreso de los Diputados, Madrid
Suriname
Presidential Palace, Paramaribo
Tanzania
Parliament Buildings, Dar Es Salaam,
St. Joseph Cathedral, Dar Es Salaam,
Azania Front Lutheran Church, Dar Es Salaam
Thailand
Temple of the Emerald Buddha, Bangkok
Tunisia
Assemblee Nationale,
Turkey
Hagia Sophia, Istanbul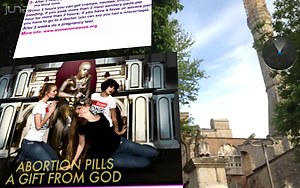 Sultan Ahmed Mosque (Blue Mosque), Istanbul,
Grand National Assembly of Turkey, ankara
United Arab Emirates
Burj Khalifa, Dubai
United Kingdom
London Bridge, London
Unites States
Golden Gate Bridge, San Francisco,
The White House, Washington
Statue of liberty, New York
Reproductive Health Law Cleared Way for Government to Give Families Access to…