Warning, fake abortion pills for sale online!! False medicines offered for sale on Abortion-pill-online.com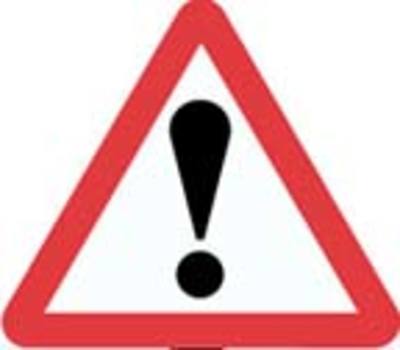 Do not buy any pills from the website "Abortion-pill-online.com" or "mifepristone-misoprostol.com" or "mifepristone-online.com". The medicines are not Mifepristone, Mifegyne or RU 486 as they claim. Women on Waves ordered and analysed them and the medicines that were sent to us did not contain the active ingredient Mifepristone!!!
Do not order from the website "drugdelivery.ca" or "cytoteconline.com" either, the package never arrives!!!
Women on Waves and Women on Web do not have any affiliation with any online pharmacy or seller of medications, even if you see a link to our pages there.
The only website we trust to help women gain access to a safe medical abortion is www.womenonweb.org and we cannot guarantee that any other website is trustworthy.
In some countries, especially Brazil and elsewhere in South America, websites offer injections of "RU 486" or "mifepristone". These injections are fake. Mifepristone/RU 486 is not available in injection form for humans. Beware of these sites – they are a fraud, could harm your health, and will not end your pregnancy.
Some websites never deliver such as DrugDelivery.ca. We ordered from them and never received any medication
(see also other reports www.ripoffreport.com/reports/0/424/RipOff0424985.htm)
Other fake sites are:
privatedrugstore.eu
http://www.prochoiceabortion.blogspot.com/
http://misoprostolhotline.blogspot.com/
defesa.feminina@gmail.com
my.88db.com/my/Services/Post_Detail.page/Buy_Sell/Health_Medical/?PostID=241750
solucionesoriginales.blogspot.com/
portugalenmexico.com.mx/-1/posts/12_OUTROS/108_Outros/3540_Comprar_Cytotec_New_pharma_bol_com_br_Venda_Cytotec_Misoprostol_New_pharma_bol_com_br.html

geocities.com/aborto_seguro/
geocities.com/ajuda.mulher/index.html
us.geocities.com/aborto_seguro/
geocities.com/abortoajuda/
foruns.terravista.pt/SForums/$M=readthread$TH=6869793$F=45094$ME=15083851
womans_on_wave@hotmail.com
scambo.com.br/product?id=2cc7fd1f9fea567c2ed473ba13e7ba3cba75dfa1&k=citotec+cytotec+pague+receber+outros
cytooriginal@hotmail.com
womanonwebs.blogspot.com/
securityabortions.blogspot.com/
my.88db.com/my/Services/Post_Detail.page/Buy_Sell/Health_Medical/?PostID=213712
pharmalar.blogspot.com/
sites.google.com/site/pharmalar/
multpharma@bol.com.br
pharmalar@bol.com.br
rede.pharma@yahoo.com.br
pharma_lar@hotmail.com
posso.ajudar@live.com
cytotec2008@hotmail.com
vendasnobrasil@hotmail.com
enfermeira-carla@hotmail.com
inovacyto@hotmail.com
remedio_abortivo@hotmail.com
abortoajuda.org/ (e-mail: aborto.ajuda@hotmail.com
on-24hs@hotmail.com (cyto online)
*cytotec_ajuda@hotmail.com ou aborto24hs@hotmail.com,
Site: cytotecbrasil.kit.net/index.html
vendasnobrasil@terra.com.br
medicamento.seguro@hotmail.com
abortivos.spaceblog.com.br/
farmaciavirtual@hotmail.com (www.farmaciavirtualxpg.com.br, Rafael Felix, Banco Caixa) Economica
Clinica-aborto@hotmail.com - Marcos Pestana
contatopharma@hotmail.com - Vladimir
cytotecbrasil@hotmail.com
site: cytotecbrasil.com
Thiago, in Salvador, Bahia, Brasil
Dr.Murilo - abortoonline@hotmail.com
André - cytopharma_@hotmail.com
From Goiânia,Goiás, Brasil
abortivos.net@hotmail.com - Maria
Cleybon C.Pessoa - cytobrasil24hs@hotmail.com
Neurion Soares - cytotec.urgente@brazilmail.com
citotec_24horas@hotmail.com
cytofarma@hotmail.com
inforum.insite.com.br/64803/7872858.html
forum.inforpascoa.pt/telem-veis/191226-encontre-quem-vende-cytotec-cytotec_ajuda-hotmail-com-apareceu-aquele-problema-inesperado.html
evisos.com.br/servicos/outros-servicios/para-comprar-cytotec-anacytohotmailcom
scambo.com.br/productid=b660388fd71be57b7cc986505e0d691c3ceca81c&k=cytotec+anacyto@hotmail+servi%C3%A7os
saojoseclassificados.com.br/imprimir.php?id=5828
womanonwebs.blogspot.com/
securityabortions.blogspot.com/
solucionesoriginales.blogspot.com/
o través de estos contactos:
Telf. +56 9 93612972
Email: brendasanhueza@gmail.com
freebirthcontrolpills.org/freebirthcontrolpills
Abortonline@doctor.com
service.abortion@yahoo.com
compreaquiseguro@hotmail.com
CLAUDIO DE FREITAS CAIRES
Banco: 237
Agência: 2720
Conta Corrente Creditada: 55832
CPF/CNPJ do Favorecido: 278.771.798-55
Número do Documento: 294877
Piotr Stawiak, 603-981-646 (on the internet forums offers fake pills)
cytotecja@hotmail.com - Patricia
compreaquiseguro@hotmail.com
abortivo.net/index.d
contato@abortivo.net
angelacyto@hotmail.com - Angela Maria Onofre
http://angelacyto.blogspot.com/2011/04/vendo-cytotec-citotec-200mg-misoprostol.html
womenonweb.pl or womenonweb.com.pl (fake websites that use the Women on Web name and claim to be re-selling pills from Women on Web)
dohaclassified.com/-1/posts/16_Items_for_Buy_Sell/118_Sell_items/85521_methotrexate_Mifepristone_Misoprostol_RU_486_abortion_pills_for_sale.html
www.fazeraborto.com
fazeraborto@hotmail.com
abortoseguroenchile@gmail.com

Carlos Alexandre de brasilia!0(21)61 9369-9968, 

ClaroBrasilia DF, 

MSN: Cytorodrigues@hotmail.com

Rafaella Bernardi, 

soaborto@hotmail.com

Joana - aborto24@hotmail.com

medviasedex.spaceblog.com.br

metodocytotec@gmail.com

cytovitaplus@gmail.com

Jung.abortivos@hotmail.com, 

Titular da conta: Lynick Goncalvez da Silv, 

Banco: 237, 

Agencia: 0289, 

Conta: 0303152-7

 cytobrasil24hs@hotmail.com

cytobrasil@gmail.com

http://www.abortionplanb.com/get-abortion-pills/

http://www.abortionplanb.com/

quality.on.delivery@gmail.com

www.ru486.nl

pomoc@ru486.nl

farmaciauniversal@hotmail.es